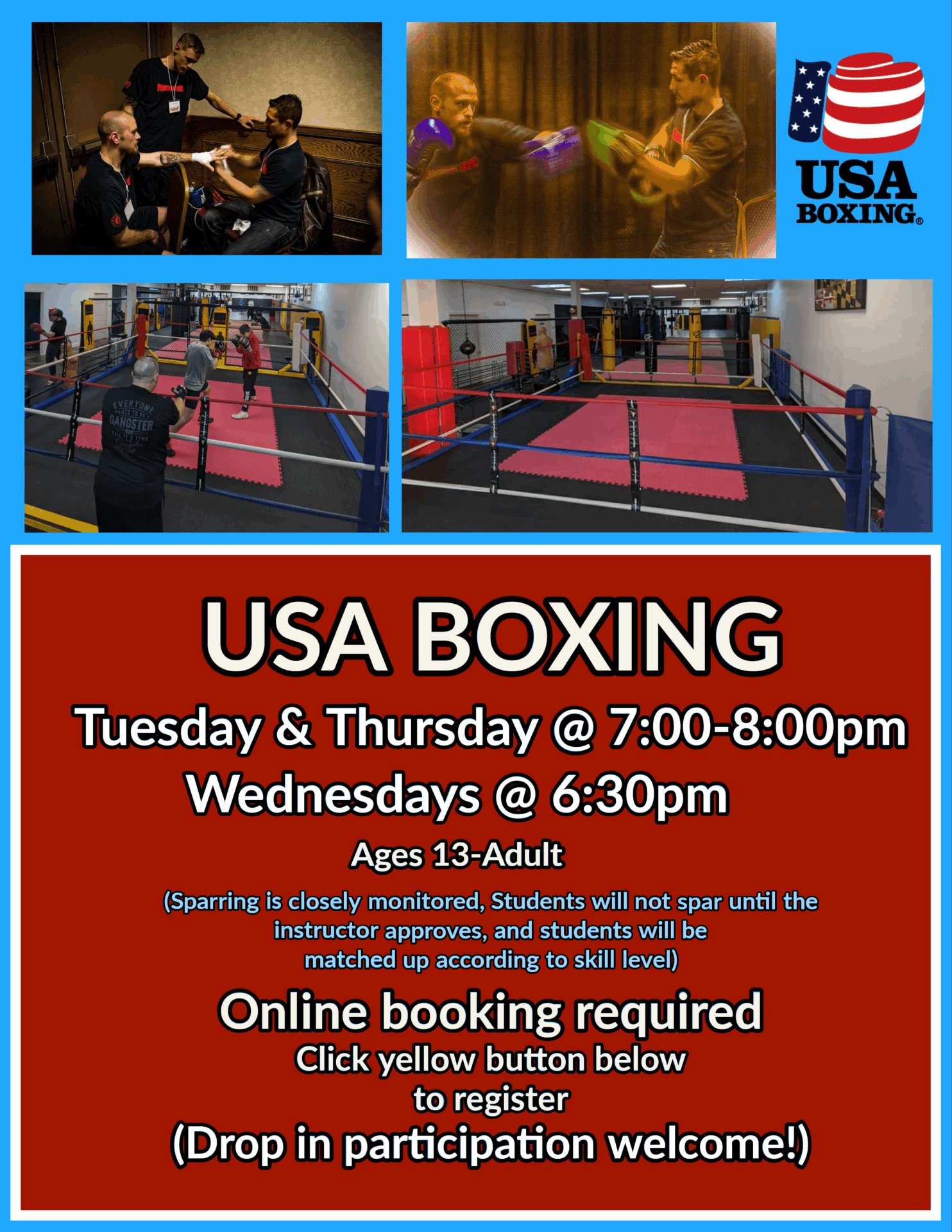 Click yellow button below to try a Free 1 day class!
   USA BOXING
  Boxing for fitness & competition!
This is a great program for teens and adults who wish to get in shape while also learning the proper form and techniques of Boxing.
This program is certified and registered with USA Boxing. Our certified trainers have many years of experience and combine the techniques of traditional American Boxing with aspects of Jeet Kune Do and other martial arts to create a very unique Boxing system that has proven effective for both competition and self defense. In this class you will learn proper punching mechanics, footwork, head movement and self discipline.
USA Boxing is the National Governing Body for the Olympic-style Boxing in the United States and a member organization of the United States Olympic committee.  With over 40.000 members, including athletes, coaches, officials, physicians and administrators, USA Boxing sanctions all Olympic-style boxing competitions in the United States.
(If you currently have experience and would like to  compete for PMMA call us for details!)